Meet the Team
Dr. Stephanie Koehler
Veterinarian, Owner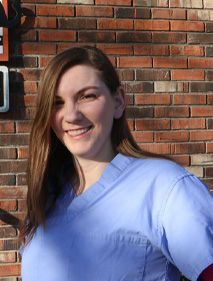 Dr. Stephanie (Koehler) graduated from the Auburn College of Veterinary Medicine in May of 2012. She spent the following year completing an internship at the VCA Emergency and Specialty Center in Seattle, Washington. She was very excited to return home and rejoin the team at Middletown Animal Clinic. She has two puggles named Mugsy (Bug) and Cricket who have been her travelling companions over the past several years.

Years in Practice: 8 Years
Education: Auburn University college of Veterinary Medicine
Dr. Marilyn McReynolds
Veterinarian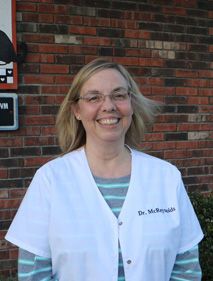 Dr. Marilyn McReynolds has been practicing veterinary medicine since graduating from Auburn University College of Veterinary Medicine in 1988. She is a Louisville native and received her undergraduate degree from Morehead State University. Dr. McReynolds, her husband Doug, and son John, have 2 dogs. Riley is a terrier and Stormie is an australian shepherd. You will always find Dr. McReynolds with a smile on her face as she strives to practice with compassion, educate clients on preventive care, and form lasting bonds with clients and their pets. Outside of work, Dr. McReynolds enjoys spending time with family and friends, flower gardening, and taking walks with her dogs.

Years in Practice: 27 Years
Education: Auburn University college of Veterinary Medicine
Dr. Steve Koehler
Veterinarian-Retired, Owner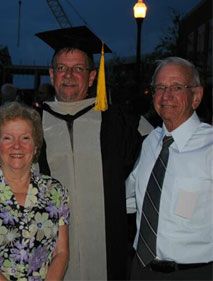 Dr. Koehler has been practicing veterinary medicine since graduating from Ohio State University's College of Veterinary Medicine in 1981, and has co-owned Middletown Animal Clinic since 1992. He and his wife Barbara have 3 children, one of which, Stephanie, graduated from Auburn University's College of Veterinary Medicine. He and Barb have a dog named Addith, or Addie for short. Dr. Koehler retired from clinical practice in March of 2020.

Years in Practice: 35 Years
Education: The Ohio University College of Veterinary Medicine
Melanni Otto
Receptionist / Patient Medical Care Team Member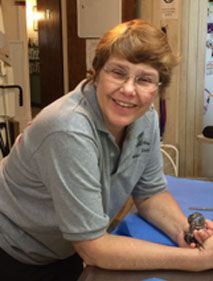 Mel is a member of the patient medical care team. and has worked here at the clinic since 1998, and dabbled around in many careers prior. Mel has done everything from being a Carny to being a Licensed EMT and a volunteer Firefighter. However, once she got here at the clinic, she discovered that her true love was animals and that this was the right place for her.

Years in Practice: 17 Years
Laura Shircliff
Receptionist / Client Care Team Leader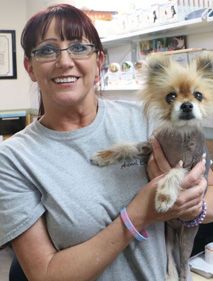 Laura has worked here at Middletown Animal Clinic since 2008. She also had another job at a salon in town, but loves working with the animals and the MAC family. She recently lost her beloved cocker spaniel Rocket to a terrible acute disease. Once she is ready she plans to adopt another sweet baby to give all her love to.

Years in Practice: 7 Years
John Downs
Patient Medical Care Team Member
John is a member of our patient medical care team. He is currently studying at Univeristy of Louisville with the goal of entering Veterinary School.

Years in Practice: 3 Years
Education: University of Louisville
Jordan Canady
Technician / Patient Medical Care Team Member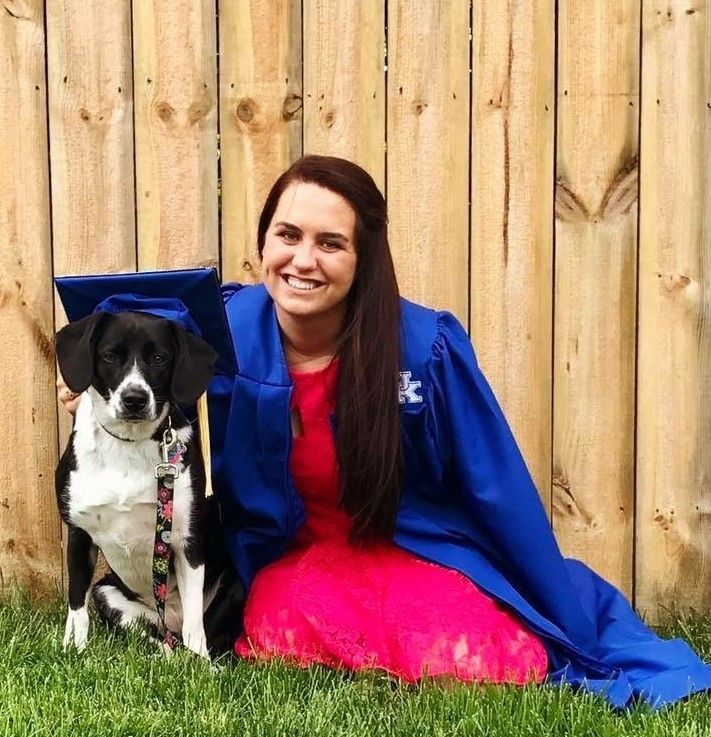 Jordan graduated from UK in 2017 with a Bachelor's Degree in Animal Science. She is involved in the assistance dog community and loves seeing the difference animals can make in people's lives. She has 3 dogs and 3 horses of her own.
Years in Practice: 1 Year
Jordyn Priest
Technician / Patient Medical Care Team Member
Jordyn graduated from Bellarmine University in 2021 with a BA in Psychology, Sociology and Criminal Justice. She began working at the clinic as a college job after her dog, Gizmo, was diagnosed with an auto immune disease that they continue to manage. During this time, she fell in love with the job and has decided to remain in this position for a while before eventually pursuing a career related to one of her fields of study.

Eric Voet
Receptionist / Patient Medical Care Team Member
Dr. Greg Bishop
Retired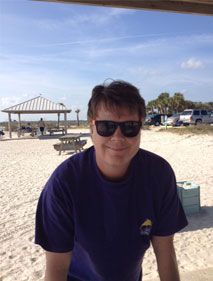 Dr. Bishop has been practicing veterinary medicine since 1986, and co-owned the practice from 1992-2014. He and his wife Mary Lee have now retired and moved to Florida to enjoy their retirement.

Years in Practice: 29 Years
Education: Auburn University college of Veterinary Medicine